Bonjour!
This is gonna be a really short post because I am concurrently doing so many things and also typing super fast like a maniac D: It's nice to see questions coming in so I'm gonna answer one of it in this post. So the question is….
Here you go!

The answer to this is…
Right NOW!
This is another beauty product review. Today's product would be the Siky Girl Lash Prism which is a type of mascara by Silky Girl. The brand also produces two other types of Mascara. These are Big Eye Collagen Waterproof Mascara and Eye Open Waterproof Mascara. Today, I'll only focus on Lash Prism. I only bought a mascara for my Graduation because my eyelashes are thin and long which is a blessing and pain sometimes. Anyways, I wanted my eye lashes to look thicker so I got one.
Here are the claims by Silkygirl:

This waterproof and smudge-proof mascara is designed to add volume, lengthen and add curl to lashes. Its Cross Hook Fiber Brush will coat each lash to ultimate perfection and it is uniquely formulated with a film formula that can be easily removed with warm water.
Here's how it looks like:
The way it is packed is nice… Until one day this happened. I am no expert of Mascara but yeah, I wouldn't want this….
Yes, it was pretty bad so I had to clean up and dip in and it happened again D: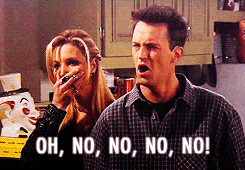 Well, enough complaining so now it is time for comparing 😛  So, I have cropped out just my eyes because:
It is more visible to see if it actually works on my already long eye lashes.
I wasn't wearing any other form of make up so no, you can't see my face. D:
I was too lazy to wear a hijab for this. Or else, I would be a hijabae 😉
Fine ._. I'll laugh at my own lame joke. D: So, the picture below is the picture of me without my mascara on any of my eyes.
The picture below is where by I used mascara on both my eyes.  I could fall in love with my own eyes, oops, did I say that out loud? xD It really volumes my eye lashes.
The picture below is whereby I have mascara on my right eye but not my left eye just to give a good comparison.
So, I like the way it the mascara is packaged. The yellow body of the bottle is eye catching and definitely to spot at Watsons.  It was easy it is to put on but sometimes it gets on my nose probably because I only started using mascara two months ago? :PI hate the wastage of mascara due to what happened to the applicator D:
If I wanted a mascara, why didn't I get Maybelline's mascara? The applicator was too curvy. I was afraid that it would make my eye lashes look too long so much so that it looked artificial D: I have enough people asking me if my eye lashes are real or I used the curler or what not, so no thanks.
Overall,
I would give the product:
This is because I hated the wastage, you know I finished the whole thing in 2 months D: I am not sure if it happens to other mascaras too D: Everything else was awesome, I like that my eye lashes looks relatively normal, just thicker 😀 The product matches the claim by Silkygirl in any case, I didn't try warm water though but even cold water gets it out with some rubbing c:
Where to get it:
Watsons or Guardian
Price:
SGD $ 12.00
Finally, you can buy it online from www.watsons.com.sg as well if you are lazy to go down to get it 😡
Lastly,
Goodnight! Like, share, Follow and leave me questions if you have any! ❤
Muna xoxo