Hi,
…. Sorry!…. I have been away for two weeks, school's hectic but I do try to be here as frequent…
1. WERE YOU NAMED AFTER ANYONE?
No, for as long as I know.
2. WHEN WAS THE LAST TIME YOU CRIED?
Yesterday? But I can't remember why, but probably over a book
3. DO YOU LIKE YOUR HANDWRITING?
Yes.
4. WHAT IS YOUR FAVOURITE LUNCH?
Do I even have to answer this? FRIED CHICKEN, I AM MARRIED TO IT.
5. INSTAGRAM OR TWITTER?
Twitter.
6. IF YOU WERE ANOTHER PERSON, WOULD YOU BE FRIENDS WITH YOU?
Yes.
7. DO YOU BAKE?
Yes.
8. DO YOU LIKE FLYING?
Not really but I do love being abroad.
9. WOULD YOU BUNGEE JUMP?
Yes, not tried it for the record
10. WHAT IS YOUR FAVOURITE BREAKFAST?
Grilled Cheese Sandwiches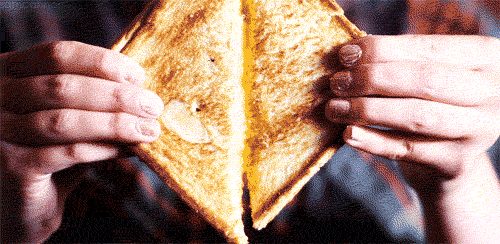 11. DO YOU UNTIE YOUR SHOES WHEN YOU TAKE THEM OFF?
Nopeeee…. Moving on…
12. DO YOU THINK YOU'RE STRONG?
Physically, yes. Mentally, yes.
13. WHAT IS YOUR FAVOURITE ICE CREAM?
Cookies and Cream from Walls
14. WHAT IS THE FIRST THING YOU NOTICE ABOUT PEOPLE?
Their eyes… Cos the eyes are the windows to their soul.
15. RED OR PINK?
Pink.
16. WHAT IS THE LEAST FAVOURITE THING ABOUT YOURSELF?
My thighs.
17. WHO DO YOU MISS THE MOST?
My best friend.
18. WHAT WAS THE LAST BOOK YOU READ BECAUSE EVERYONE WAS READING IT?
The Hunger Games
19. WHAT FILM MADE YOU CRY THE MOST?
My Sister's Keeper
20. WHAT WAS THE LAST THING YOU ATE?
Grilled Cheese Sandwiches.
21. WHAT ARE YOU LISTENING TO RIGHT NOW?
Tanglin!
22. IF YOU WERE A CRAYON, WHAT COLOUR WOULD YOU BE?
Blue.
23. FAVOURITE SMELL?
My Perfume.
24. WHO WAS THE LAST PERSON YOU TALKED TO ON THE PHONE?
Can't remember, phone is too far.
25. MOUNTAIN HIDEAWAY OR BEACH HOUSE?
Mountain Hideaway
26. FAVOURITE SPORT TO WATCH?
Table Tennis?
27. HAIR COLOUR?
Brown and a little blonde.
28. EYE COLOUR?
Brown.
29. PUPPIES OR KITTENS?
Kittens.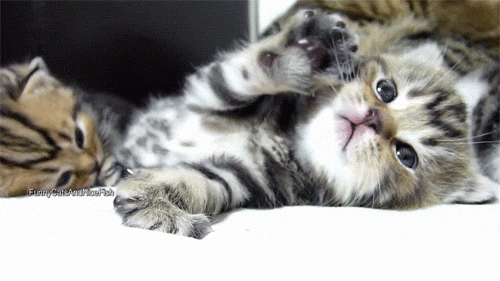 30. FAVOURITE FOOD?
Donuts/ Fried Chicken.
31. SCARY FILM OR HAPPY ENDINGS?
Happy Endings.
32. LAST FILM YOU WATCHED?
Mean Girls I think.
33. WHAT BOOK ARE YOU READING NOW?
Me before you
34. SUMMER OR WINTER?
Winter.
35. HUGS OR KISSES?
Kisses only cos I am not much of a hugger.
36. FAVOURITE DESSERT?
Chocolate fondant.
37. FAVOURITE ROOM IN YOUR HOUSE?
My Room.
38. HOW LONG HAVE YOU BEEN ON FACEBOOK?
Around seven years.
39. WHAT IS YOUR FAVOURITE COUNTRY TO VISIT?
London, but haven't been there?
40. WHAT WAS THE LAST COUNTRY YOU VISITED?
Malaysia?
41. DO YOU HAVE A SIBLING?
Yes, an older brother.
42. FAVOURITE SOUND?
Taylor's voice
43. ROLLING STONES OR THE BEATLES?
Beatles!
44. WHAT IS THE FARTHEST YOU HAVE BEEN FROM HOME?
India
45. DO YOU HAVE A SPECIAL TALENT?
Crying maybe?
46. WHERE WERE YOU BORN?
Singapore
47. WHERE ARE YOU LIVING NOW?
Singapore
48. FAVOURITE HITCHCOCK MOVIE?
-none-
49. WHAT BOOK HAVE YOU READ AGAIN AND AGAIN?
Never Enough.
50. FAVOURITE TV SERIES THAT'S ON NOW.
Tanglin.
51. DARK CHOCOLATE OR MILK CHOCOLATE?
Dark.
52. WHAT'S YOUR FAVOURITE DRINK?
GREEN TEA
53. WHO IS YOUR GIRL CRUSH?
Emma Watson cos damn, she's fine.
54. WHAT WAS THE FIRST FILM YOU SAW AT THE CINEMA?
Harry Potter (I think).
55. HEELS OR FLATS?
These days I wear more flats.
56. FAVOURITE BED TIME STORY?
Sleeping Beauty.
57. BATH OR SHOWER?
Bath
58. WHATS THE HARDEST THING ABOUT BEING A MUM?
Not applicable
59. FAVOURITE BAND?
We The Kings (Thanks to F, all his fault >.>) Run baby Run! ❤
60. FAVOURITE SOLO ARTIST?
Taylor Swift
61. TO BE OR NOT TO BE?
To be.
62. WHAT WOULD BE THE TITLE OF YOUR AUTOBIOGRAPHY?
Munabanana, a banana
63. BEST GIFT YOU'VE EVER RECEIVED?
My memories with F
64. BEST GIFT YOU'VE EVER GIVEN?
I don't know
65. FAVOURITE FRUIT?
Durian
66. WHAT WAS YOUR FIRST PET?
A gold fish.
67. FAVOURITE BOARD GAME?
Cluedo.
68. HOW DO YOU HAVE YOUR COFFEE?
5 shots of espresso on rough days .
69. BEST INVENTION?
The Aircon.
70. DIAMONDS OR PEARLS?
Pearls.
71. BLOW DRY OR AIR DRY?
Air dry.
72. CHEAP OR EXPENSIVE SHAMPOO?
A mix of both.
73. HOW DIFFICULT WAS IT TO ANSWER THESE QUESTIONS?
Not too difficult.
That's all folks, not a very promising piece but I am preparing for my mid terms so I could use a break from blogging 😦
Muna xoxo