Hi,
I know I disappeared for 10 days but there aren't many interesting things going on in my life.
And…
Since I blogged about acne and the stuff I do to help it, I thought I should do a blog post on periods. Life is a struggle with periods and every time it arrives, I'm 95% sure everyone dreads it if you don't then you are probably a period
Life is a struggle with periods and every time it arrives, I'm 95% sure everyone dreads it if you don't then you are probably a period lover and….As a feminist, I respect your decision.
So back to periods, I remember the first time I got my period, I was so clueless that I didn't even know what to do. I called my dad who was like, "Call your mum."
True story
Eventually, I figured out what to do, did the wrong stuff, suffered a lot of cramps and learnt hacks to overcome that disastrous week once a month.
Periods are just gross to me. So…
"Ew Muna, why would you do this?"
Well, I'm a feminist who believes that I as a female can do this to help women all around the world! And if you are a fellow feminist, you wouldn't judge me!
Let me get straight into the hacks!
#1 Track your period
This is something really really important to me. And here's why you should track your period! Regular or irregular periods, you should track your period, in case you are planning your trip and you don't want to be on your period… and most of the time, tracker apps are pretty accurate.
Well, you have this to tell you about a month in advance when you are likely to get your next period. Doesn't that help with planning your life out? Personally, I use the Clue app and it has been so accurate that I can't find a fault with it.
I have been using it since last October and…
It has been so accurate and I'm thankful for it!
Don't give me the crap that your period is irregular, the more data you input into this thing, the more accurate it gets.
Also, you can share your cycle with people, like your partner so that they don't think you are always PMS-ing!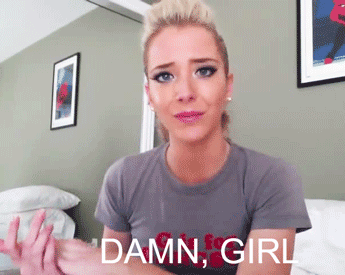 #2 Tampons
If you are still using pads, time to try tampons, they are like the best thing ever. You wouldn't have to be constantly worried if you stained yourself with this hack!
So, basically put on a tampon and line your underwear with a pantyliner and you are good to go for at least 4 hours without a worry!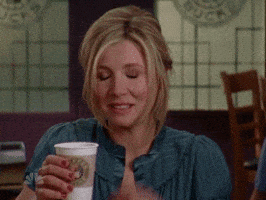 #3 Double protection or the extension
If you are not ready to leave the pad game, this one's for you!
For Double protection:
Well, you can use two pads instead of one for extra protection. But this hack can get a little messy at times, it has for me at least like 20 times.
So I wouldn't recommend it, but it does come in handy sometimes.
For the extension:
Wear the pad normally but have an extension behind using the panty liner.
#4 Prepare a period pouch
There was a period of time when I was working, every female in my office knew my period pouch and I'm not even remotely embarrassed that I have one.
In your period pouch, you should always consider having the following items:
2-night flow pads
1-regular flow pads
3 tampons if you are not the one for pads
2 pantyliners
2 disposable panties (1 is too risky, I have tried)
1 plastic bag (for emergencies)
2 tiny packs of feminine wipes
The list may seem a lot but trust it has helped me go through many years of period without much discomfort
#5 Eat, Drink, Exercise and sleep more
Eat:
Soulful food, warm and filled with energy
Dark chocolate, it will refill the magnesium you have lost in your body during your period
More fruits like papaya, apples and oranges
Eat less heaty food like mangoes and dates
Drink:
More milk, your body needs that Calcium
Less Coffee
More water
For exercise, try Vinyasa Flow Yoga to help with the PMS and the cramps, I do it all the time. Here's a 40 minutes sequence that I follow, Adriene's amazing!
Also, just hit that snooze button because your body needs to energise more and what better way to do that than to sleep!
That's all, folks! Til next time,
Muna 🙂